Pitch Perfect, Power Protection
Protect your electronics with Instant surge Protection and Voltage Regulation.
We've co-designed the AVIA Powertrans series to not only protect,
but give you an unparalleled listening performance at the source of sound reproduction: electricity.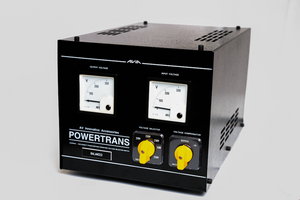 PRECISE STEP UP, STEP DOWN WITH NO FUSS
Step up the electrical signal to your system, or step it down in increments of 10 volts. In any case, a smooth and unchanging flow of electricity is always ensured.
A negative 5 volt selector is also available for extra fine tuning.
FASTER THAN LIGHTNING
High-quality surge protectors mean protection against lightning strikes or surges. Reset the AVIA Powertrans by flipping a switch if tripped. A switchable line filter ensure your music plays without background hum.
Turn it off when you don't need it.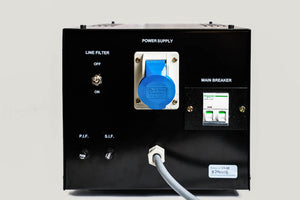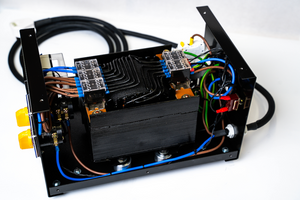 SONICALLY SUPERIOR
All AVIA Powertrans sold by Audio Image comes with all aluminium milled metal feet and improved grounding. Each model has been tested by us to ensure a premium listening experience, and then modified further to stretch its limits.
Specifications:
AC input: 240V
Output: 210V to 260V (with compensation adjustment of +/- 5V)
Transformer Configuration: Balanced Type
Capacity: 2kVA / 4kVA / 8 kVA